There are stereotypes associated to anything and everything and our city and its people are no exception. While we are ready to live with a few (we agree coffee and The Hindu is a match made in heaven), there are a few that, we think, are downright dumb.
My Chennai does a round-up of some of those stereotypes and why they should be done away with :
All Chennaiites are Vegetarians (with a specialization in curd rice)
We could devour a Chicken leg with the same fervor with which we will lick off that thayir saadam dripping down our arm.
And oh yeah, the world can thank us for Chicken 65 !
Chennaiites are not friendly to outsiders
Random Fact: Chennai has the third biggest expat community in India. #JustSaying
We're tired of this one and next time someone tells this to you, take them on a trip to Sowcarpet! If that doesn't fix them, leave it to the thalaivar!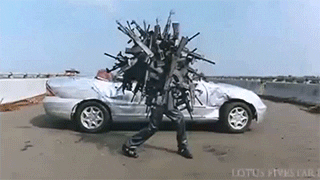 Chennaiites are Nerds 
So, this is one stereotype we are not fully in disagreement with. We agree we are clever! But not all of us are mathematicians or computer geeks.
Although, some of us are continuously questioning the status-quo.
Chennai is very conservative
We're traditional, not conservative – There is a difference.
Random fact: India's first transgender Sub Inspector is from Chennai
All Chennai girls know classical dance (and they break into bharatanatyam moves at the drop of a hat)
These bollywood movies and the lies they make one believe!